(scroll to bottom for english)
E se siete arrivati qui da una ricerca sul web,probabilmente avrete già cliccato sul link qui sopra per approfondire.
Ciao ciao,è stato bello.
Se invece avete voglia di leggere un pò del mio roteamento pallare domenicale,proseguite pure.
Dovete sapere che da 5 anni a Dubrovnik,Split,e altre ridenti località Croate,si sono girati svariati esterni della mia serie preferita di sempre al mondo.
Per 5 anni ho visto le foto di miei contatti e non su Instagram,Facebook e quant'altro,girare per le location,fare foto con gli attori della serie,bla bla bla.
Quest'anno,mi sono detta:
dài,facciamolo,prendo ferie le ultime due settimane di Settembre,tanto Dubrovnik è parecchio a sud,faremo giornate al mare,visiteremo le cittadine medievali,trallallero trallallà.
Ma purtroppo sembra che....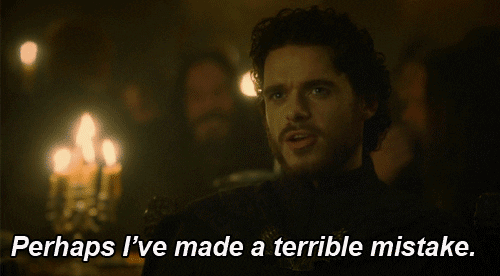 per 2 motivi:il primo è che,come dicevo,quest'anno la serie in Croazia non gira.In realtà stanno girando qualcosa in Macedonia ADESSO,quando a)non ho ferie e b)diciamo proprio di strada non era cmq;il secondo fattaccio è che sembra che in Croazia,nella seconda metà di Settembre,non faccia poi tutto 'sto caldo,quindi anche il piano B,che diceva vabbè,ma faremo bei bagni,ciabatteremo in pantaloncini per le cittadine etc etc,se ne vada un pò a vangùlibus.
Come mi sento?Così:

e anche un pò così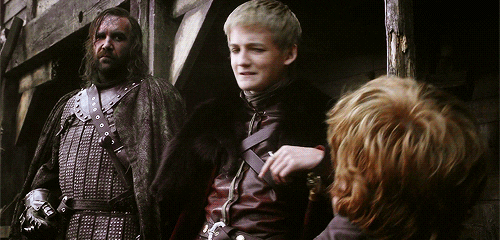 (anche se sentirsi Joffrey non è mai bello)
Concludendo,dovremo riorganizzare completamente le nostre vacanze,cambiare destinazione,e non essendo noi i tipi da "10 gg villaggio vacanze all inclusive",ma piuttosto gente che ama studiarsi i viaggi nei minimi dettagli,è uno scazzo non da poco.
Poi intendiamoci,siamo sempre mille volte + fortunati di chi non ha manco i soldi per farsi un weekend al mare,ci mancherebbe.
Siamo già andati 12gg in Spagna quest'anno,3gg in Austria e Germania,3gg a Milano per l'Expo.
Che palle,però XD XD XD !!!!!
Ciao a tutti e buona domenica!
****************************************************
This year they won't,and why won't they????
Because for the first goddamned time,i took 2 weeks off from work to go there and see them shootin',here's why.
Actually,there won't be a need of those locations this year,because the most followed storylines of this season won't take place there,end of story.They might get back to Croatia in the next years,but since for the first time the story of the show is going beyond the one told in the books,there is no sure way of knowing it,as of now.
Having to change destination,for us,who are used to plan our trips in a very meticolous way,is kind of a drama.
I know i'm lucky just for having the chance of planning trips in general,money and situation-wise,but for the seven gods,am i angry today!!!!
All images of this post taken from the web,if you own the rights or want it removed,please just say so.